FREE CANVA TEMPLATE!




Download the secret to create

Unlimited Professional Content Designs

using any Smartphone

.
Get over 50 editable Canva slides and Carousels for FREE.

The 2 free Carousels inside this pack will bust your brain.

Get it before you spend all your money on graphic designers
SOME OF THE EDITABLE DESIGNS

YOU'RE GETTING FOR FREE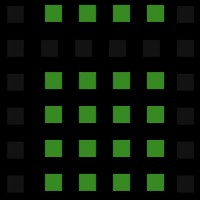 *Free Canva 4 Entrepreneurs
Online Course
Master Brand Design for your Business
Watch Identity King create 25+ Premium
Social Media designs for businesses.
With over 10 years of Brand Strategy & Design experience, I am the expert you've been looking for all in all of your entrepreneurship career.
*FREE Canva for Entrepreneurs Online Course is for you if:
you are an online entrepreneur looking to build a solid brand for your business;
you want to learn how to create content for your business using your smartphone & laptop;
you do not have a big budget to afford these already expensive and proud designers;
you want to be able to create a professional design for your business while taking a shit;
you want to make more money helping existing entrepreneurs with all of these and more.